Meet The Team…
Business Coaches & Trainers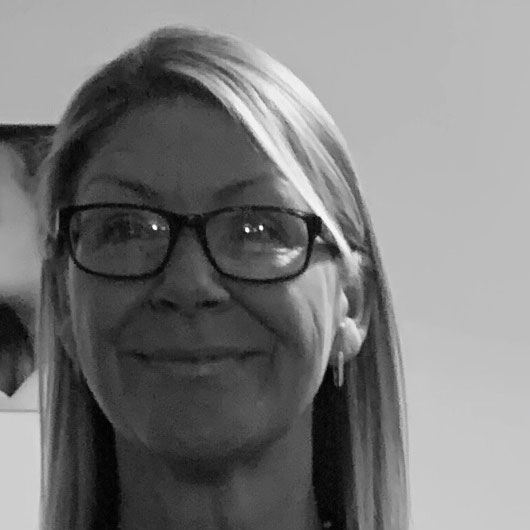 Jo Wilson
Leadership & Management, Performance Management, Team Leadership Development, Recruitment and Selection, Train the Trainer, Behaving Assertively, Delivering Excellent Customer Service, Effective Sales Skills, Coaching for Development, Time Management, Appraisal Training
Jo's Story:
For the past 30 years, Jo has worked in both the private and public sectors. With experience across many sectors and in different roles, she decided to pursue a career in Learning & Development. She worked in the leisure and tourism industry whilst gaining her qualifications in Learning & Development and continues to develop her skills to date. Jo has been delivering soft skills and management development courses for over 20 years and is passionate about the benefit of investing in staff and management development.
Jo's first taste of training was whilst working at the Royal Albert Hospital in 1993 in the 'In-service Training Department' as the Office Manager before spreading her wings and going to work overseas for First Choice Holidays. During her 11 year career with First Choice Holidays she worked as a Regional Training Executive across four divisions; Overseas, Airline, Retail and Call Centres. This training involved delivering soft skills and management development training to all levels of staff and management within the business.
Deciding to move closer to home, Jo became the European Learning & Development Manager for Diamond Resorts International in 2006. After returning from Maternity Leave in 2010, Jo decided to set up her own training and coaching business called 'Ignite Business Training' and has enjoyed developing the business and working with many clients across the North West.
"Helping people to develop their skills, knowledge and behaviour is a great job and my aim is to design quality training that is delivered with energy and enthusiasm and inspires people to consider, reflect and learn new ways of being more effective within their roles".
Jo starting working with Jonathan in 2018 to ensure that Ignite Business Training could deliver training, coaching, team building and consultancy services to meet the demand of our clients. We offer such a wide range of Learning & Development options for clients across all sectors and we will continue to develop our portfolio in the future.
If you wish to discuss the training and development needs of your business please contact us and we will be happy to arrange a meeting to discuss how we could support your business to achieve its goals.
If you would like to connect with Jo on LinkedIn and see her detailed profile then follow the link below.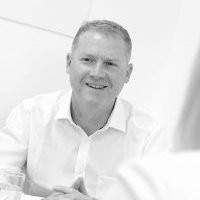 Jonathan Timmis
Leadership & Management for the 21st Century, Strategy & Change Management, Managing High-Performing Teams, Team Leadership Development, Managing Conflict, Delivering Excellent Customer Service, Coaching for Development, Time Management, Appraisal Training, CMI Accredited Trainer
Jonathan's Story:
For the past 25 years, Jonathan has supported business owners and organisations large and small overcome the barriers to growth; loss of markets, financial distress or not being able to adapt to changing market conditions and therefore requiring radical transformation to survive and thrive.
Having started in the accountancy profession in the late 80's, Jonathan soon realised that auditing was not for him and followed a specialist discipline and qualified as an Insolvency Practitioner in 1995 and eventually set up his own successful regulated professional practice in Lancaster, J M Marriott & Co, in 2001.
Having spent the next 11 years growing his reputation and professional practice and partnering with other successful organisations along the way, he sold his practice in 2012 to focus on his passion for transforming all organisations and driving growth rather than only those that were facing financial distress.
Having acquired a PGCE and MBA along the way, Jonathan turned his boundless energy and enthusiasm to sharing his knowledge, skills and experience with business leaders and those they managed. Helping them develop the skills, attitudes and behaviours that allowed their organisations to flourish and adapt – embracing change driven by globalisation, digital technology and the evolving needs and demands of customers and employees.
Having been an entrepreneurial employer for two decades, holding various senior management and executive positions (as he still does) and working with hundreds of businesses across a broad variety of industries and sectors, Jonathan has a unique insight into what it takes for organisations to grow and succeed in the 21st century.
Using his detailed knowledge of what makes people tick and excellent communication skills, he is able to motivate, inspire and challenge others to share is passion for personal growth and development. So why not come along and join him on the journey!
"Coaching and training others is a privilege and immensely satisfying and my main aim is always to develop 21st century leaders; those that recognise that getting the best results is a team effort achieved through collaboration and shared purpose, excellent communication, a focus on quality and standards, an ability to adapt positively and quickly to change and a willingness to invest in the welfare, wellbeing and development of those they lead."
If you would like to connect with Jonathan on LinkedIn and see his detailed profile then follow the link below.